An Estimated 1.32 billion users access Facebook every day and 56% login from their mobile device. How can we capture their attention as they scroll through their News Feed?
Look no further – Canvas ads are the answer.
What Are Canvas Ads?
Think Carousel ads…but on steroids! Canvas ads are mobile-optimized, full screen ad creatives that load instantly.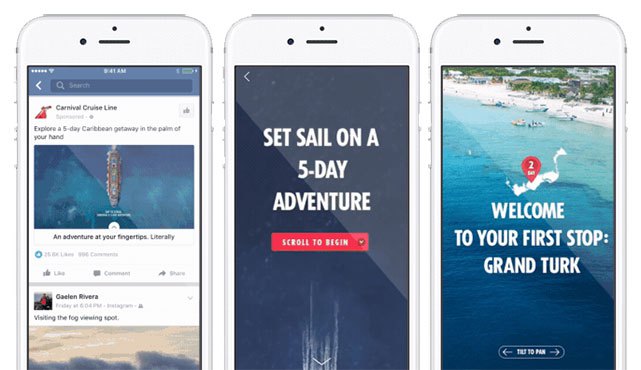 Look like a standard ad, right? Once a user clicks on the ad image – they become fully immersed in a full screen experience.
Not only are these ads easy to create & load 10 times faster than standard mobile ads – advertisers are able to run these ads with any campaign objective. That's right – advertisers can run an awareness, traffic, or conversion campaign with a Canvas ad creative type!
Screen Real Estate
Let's face it, sometimes images don't work the same way on mobile devices as they do on desktop. Facebook Canvas ads will allow your creative messaging to take over your target audiences' News Feed.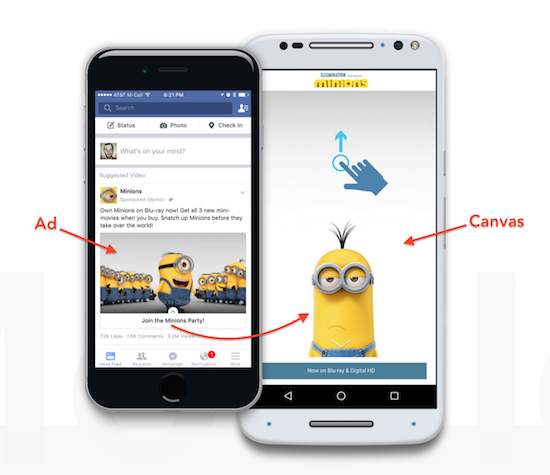 This creative type was designed specifically to help businesses tell their stories and show their products on mobile devices in a full, beautiful way. Canvas ads open from the News Feed to show a full screen experience where businesses can display a mix of video, images, text and call-to-action buttons.
Templates + Facebook Creative Hub
Creating Canvas ads is a breeze with Facebook's template tools. You'll have the option to choose from several templates.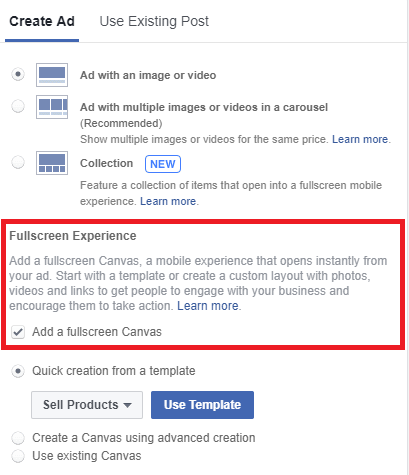 Get New Customers: Drive conversions with a mobile landing page that encourages action
Showcase Your Business: Give people an engaging way to explore your business
Sell Products: Use your product catalog to allow users to shop from their mobile device
If you're looking for a more custom solution use the Facebook Creative Hub. This tool allows advertisers to mock-up a Canvas ad in a hurry. Test different images, videos, and messages to see what works best for your audience.
Examples
Checkout these inspiring Facebook Canvas ads from Facebook Creative Hub:
Capturing your target audiences' attention is easily accomplished through Facebook Canvas ads. Incorporate a few tests in your existing Ad Sets!