Maximize your return on investment while reducing spend
Your Strategic Partner for Display Advertising
Rocket Clicks is your strategic partner for getting started with or optimizing any existing display media campaigns. We have end-to-end managed capabilities and our advantages in this space include:
Media Planning, Buying and Optimization: We work with you to determine the best fit in terms of platform, inventory, audience, targeting, and bidding style – and proactively manage the results to minimize wasted spend and maximize campaign ROI.
Creative Recommendations: We help our partners understand their potential customers, the marketing message and call to action, and latest best practices for creative design.
Audience Identification and Setup: We look for insights from your analytics and build audiences designed to convert, partnering with your development team and our agency partners in order to solve implementation challenges.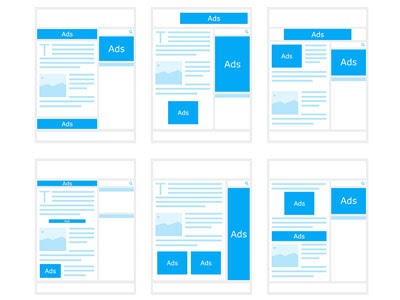 Thoughtful Advertising That Reinforces Your Brand
Display advertising provides a unique way to connect with your target audience while promoting your brand. However, unlike search advertising, reaching users on display can be a disruptive experience and must be approached thoughtfully.
The gateway to display for many advertisers begins with the Google Display Network (GDN), which is ripe with opportunity because it provides access to users worldwide through over 2 million websites, videos, and application placements. By layering targeting methods and purposeful creative, goals ranging from brand awareness to new customer acquisition to remarketing and retention can be attained.
By layering targeting methods and purposeful creative, display ads can help advertisers achieve their goals ranging from increasing brand awareness to acquiring new customers for remarketing and retention.
Looking for more than display advertising? See our full list of PPC services