Proven Process Designed to Boost ROI
We Grow Businesses Online. Period.
Our digital marketing agency specializes in helping growth-minded businesses like yours unlock the potential to generate revenue online, maximize return on ad spend, and get your business seen by potential customers locally.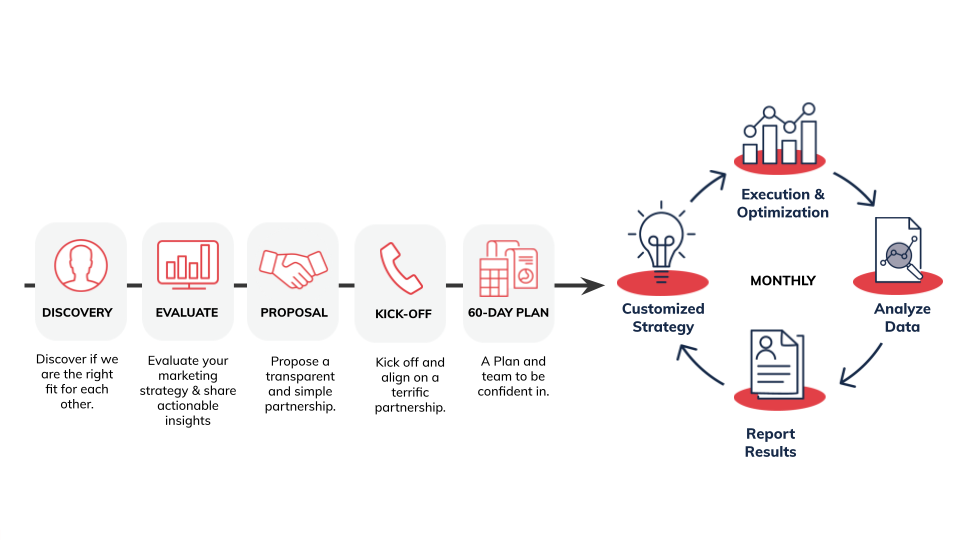 We Understand Your Business
After our initial onboarding with your business, our team
will deep dive and develop a detailed view into your business based on the conversations and findings from our initial meetings and research. This will highlight who you are as a business, how we connect with your team, overall expectations and where you are at in your marketing efforts. Our goal is to capture the essence of your business, so we can plug in with your team immediately.
What matters to you matters to us. We sit on the same side of the table
We use our EQ and Marketing Skills to interupt your buyer and bring them to you
The right strategies, tactics, and KPIs to generate new profitable revenue growth