As featured snippets continue to evolve in the search results, there's no question that owning featured snippet real estate at the top of the search results can be a huge driver of organic success. With that growth in mind, it's essential for SEOs to put just as much energy into leveraging these opportunities as they would with traditional organic rankings and listings.
While there isn't an exact science to obtaining these coveted positions, we know there are specific kinds of search queries that are better suited for these SERP features. We also know search engines love content that answers queries directly, concisely, thoroughly, and in a way that's easily digestible for users.
But where do you start?
This post breaks down our process for not only identifying SEO featured snippet opportunities, but also determining if these opportunities are valid and worth pursuing – and finally, we'll discuss how to clearly communicate your optimization strategy to clients.
Initial Content Analysis & Opportunity Assessment
With featured snippets, the level of opportunity relies heavily on your client's industry, existing content and domain authority.
Before making a conscious effort to prioritize and go after featured snippets for SEO, you must first evaluate the client's existing content, ranging from blog posts and videos to core service and product pages.
Begin with the Low-Hanging Fruit
Start with your client's most viewed videos, pages that are already driving quality traffic, and pages that are already ranking well (on page 1 or 2) for queries that have the best chance of providing a featured snippet in the SERPs.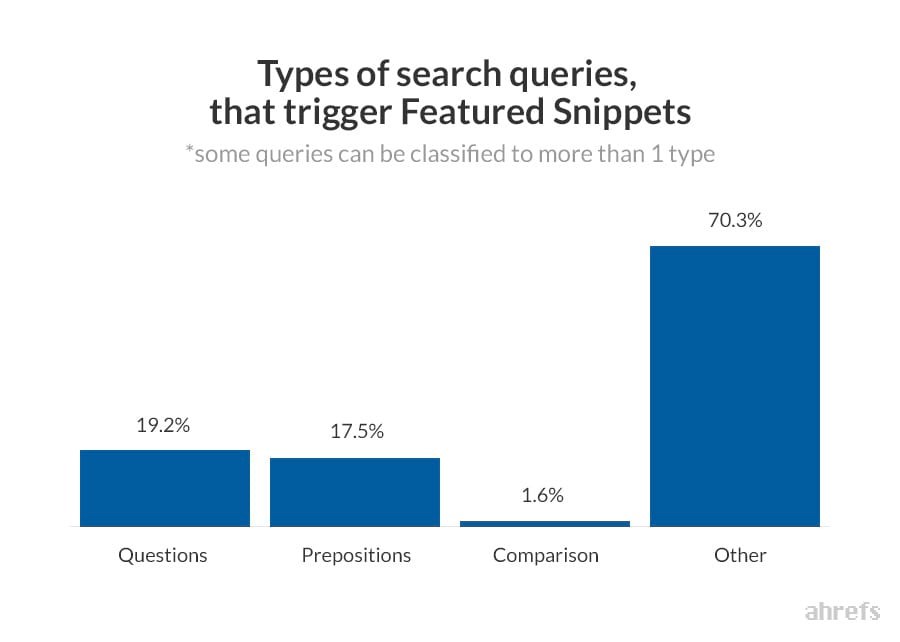 While reviewing this content, consider the following:
Is the content directly answering a question (or need) that's important to consumers?

If so, is there search volume around this question or topic?

Is the query currently serving up a featured snippet?

If so, the query will likely be a better opportunity than a query that doesn't already provide a featured snippet result.

What kind of formatting or information does the content in the snippet have that your client's content lacks?
Jot down some notes and maintain a spreadsheet of your findings. Once this initial research is complete, you should have a strong handle on the potential of your client's existing content.
If you feel a sizable portion of the content you reviewed can make a legitimate featured snippet play in the search results, then it's safe to say you're ready to move forward with the audit process.
Keyword Research
In many ways, conducting a featured snippet audit has much in common with traditional SEO keyword research. But the difference lies in search intent.
Typically, SEOs are most concerned with going after keywords that strike the perfect balance of purchase-intent, search volume and topical relevance. With featured snippets, however, the focus should really be less on directly driving conversions (as crazy as it sounds) and more on giving users exactly what they're looking for, driving more exploration into your brand and website which can lead to repeat visits and conversion increases down the road.
Documenting the Best Opportunities
Using your standard keyword research tools like Ahrefs, SEMrush, and others, comb through the different keyword topics you discovered during your initial content assessment and look to competitors to help you identify additional opportunities that may be compatible with your client's existing content.
Document and prioritize these opportunities in a spreadsheet and bucketize each keyword by snippet type and/or keyword category. Some common snippet types include:
Paragraph snippets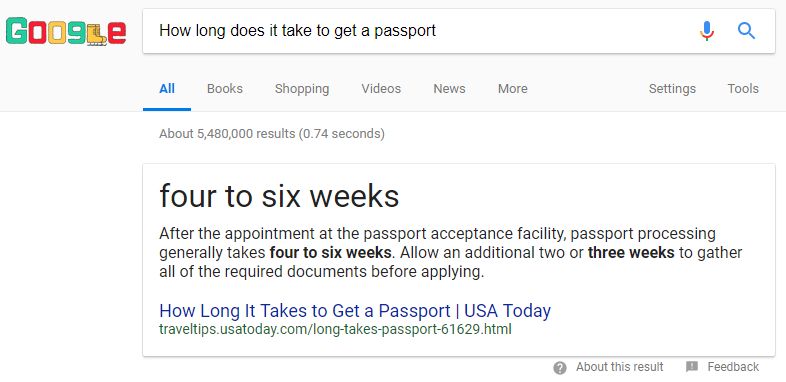 Video snippets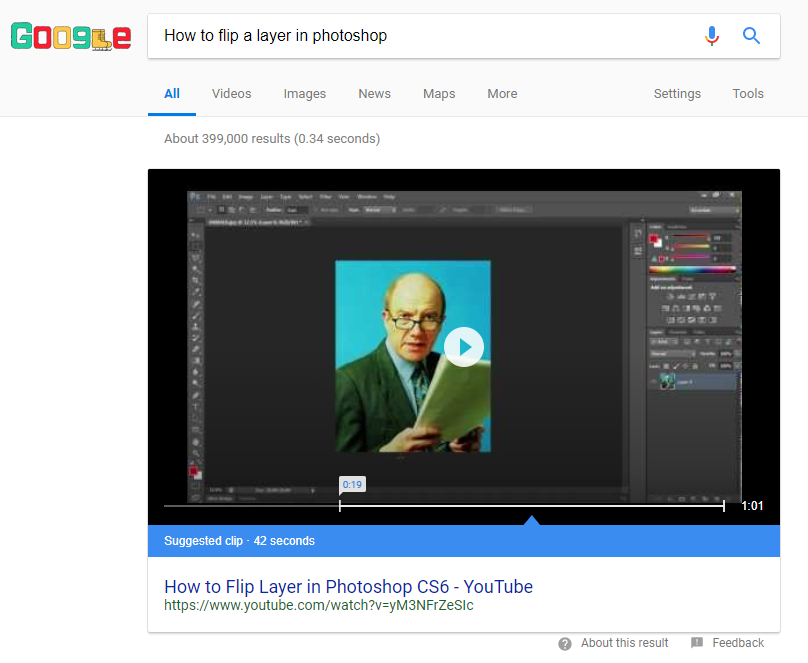 List snippets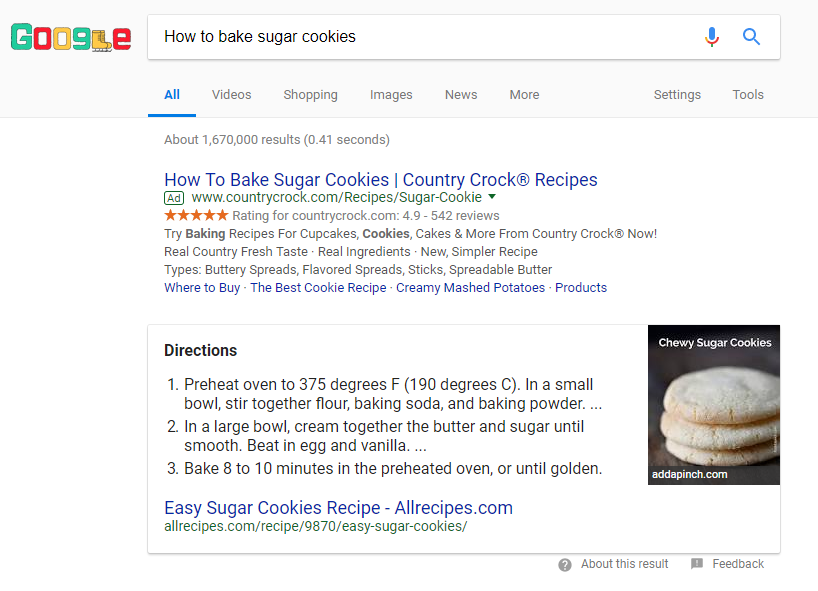 Next, it's time to gather and present your data to the client.
Reporting Your Findings
After spending a month or so on keyword research, the various notes, spreadsheets, and exported reports you've accumulated can get quite messy.
To effectively communicate all this great data to the client, it's important to clean up, consolidate, and visualize as much as possible. In your final document, try to incorporate things like:
Screenshots – Provide real-life examples of the different snippet types you're discussing.
Tables – Include keywords, search volume and client content vs. existing snippet content comparisons where applicable.
Structure – Organize your document by bucket and prioritize each section beginning with the bucket that presents the greatest opportunity for your client.
Solutions – Each section of your client-facing report should detail precisely why the selected buckets are opportunities and explain your recommended plan of action.
This format will provide a complete lay of the land, helping clients gain a better understanding of what featured snippets are, why they're important for SEO, and how their website can take advantage of these opportunities in search.
Implementation Strategy & Next Steps 
To conclude your SEO featured snippet audit, wrap up the document with a brief paragraph or two that recaps both strategy and next steps.
Explaining the opportunities and your recommended solutions is one thing, but being able to paint a clear picture regarding next steps is what will be most valuable in the end.
Featured snippets aren't going away. As of today, nearly 30% of Google's search results include featured snippets and with continued UX-first algorithm updates (and voice search), it's likely that percentage will continue to rise.
That's why it's vital for SEOs to have internal processes in place to effectively approach featured snippet optimization and communicate its value. Hopefully, this post will give you a place to start.