This Week's Industry News
Compiled by the Rocket Clicks Team
Top Stories
New Google My Business Q&A Feature Provides Auto-Suggested Answers
Google officially launched a new Business Profile feature this week allowing users to browse auto-suggested answers through the Questions & Answers section. Since the feature was initially introduced, Google tweaked the results to exclusively use Google reviews to suggest an answer to a new question. This ultimately shifts control to customers making it even more important to have a solid set of recent, relevant reviews. Each suggested answer features a section for users to provide feedback based on if the particular result was helpful or not.
How to use Google's Q & A auto-suggested answers:
In the GMB profile, locate the Questions & Answers section
Select the "Ask a question" button
Type a question into the box on the left, and pause
Google's auto-suggested answers will appear on the right hand side
Google will bold specific parts of the review as it relates to the question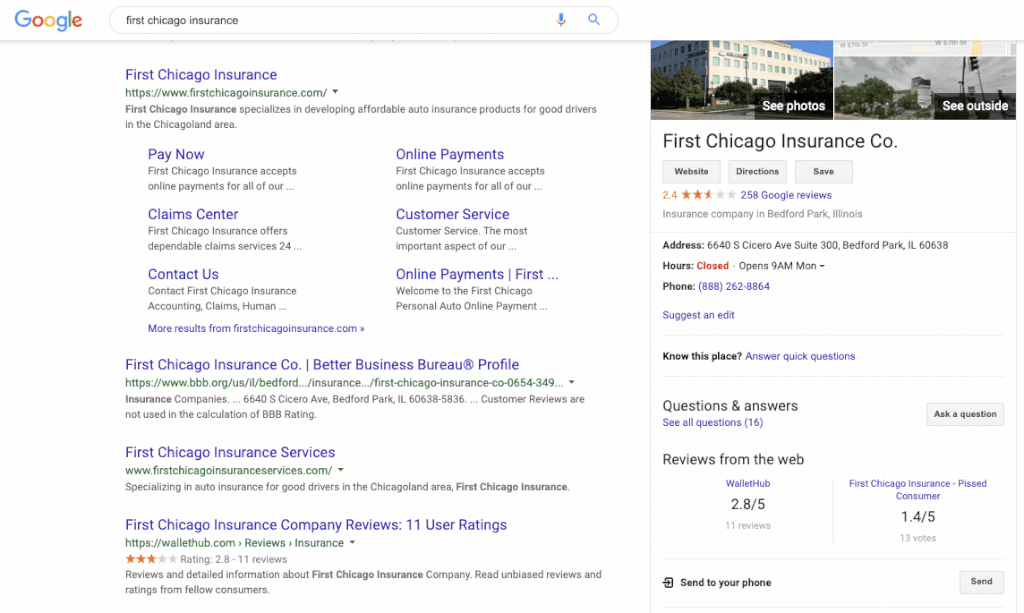 Sources: GatherUp
Boost Organic Instagram Posts
Instagram advertisers can now promote organic posts as ads that appear in other users' feeds. This ability is intended for posts that users publish as sponsored content. (ex. An company turning an influencer's sponsored post into an ad). Advertisers can set their own targeting so the ads will still reach people who are likely to be interested in the product. In order for a brand to promote an organic branded content post, the creator has to tag the brand in the post and opt into 'Allow Business Partner to Promote' from the settings. Organic branded content ads have the potential to significantly expand the reach of brands as well as creators.
*Image provided by Search Engine Journal
Source: Search Engine Journal
Google Rich Results Testing Tool Adds Option to Separate Mobile and Desktop
Google updated its rich results testing tool in Search Console allowing users to separate tests for mobile and desktop to prepare for mobile-first indexing. In order to be considered ready for mobile-first indexing, sites are required to be using structured data properly. This is especially important for sites that have separate mobile and desktop versions, but responsive sites can also benefit from the updated rich results testing tool.
How to use the rich results test tool:
Open Google's structured data testing tool
Enter the URL you want to test
Before selecting the 'Test URL' button, click the dropdown menu to the left to select the Googlebot smartphone or Googlebot desktop user agent
Run the test to see if that particular URL is eligible for rich results based on the structured data on the page.
As of now, the test only supports the following rich result types: job posting, recipe, course, TV and movie, event, and Q&A page.
Source:Search Engine Journal
New Facebook Video Creation Kit Tools
Facebook introduced several new Video Creation Kit features Tuesday. It now only takes the click of a button to automatically turn a single video into multiple videos with various aspect ratios for different placements like the News Feed or Stories environments. The Video Creation Kit is also getting more templates, including a single-image template that can add visually engaging motion to a static image, and 20 new fonts for creating text overlays on a video. There are also new seasonal and event stickers that can be added to videos, including stickers for Mother's Day, back-to-school season and more. Finally, advertisers will now be able to save drafts of unfinished videos, making it possible to pick up their video project whenever they have time versus having to start anew every time they create a video ad.
Source: Marketing Land
Analysis:
Top 4 Ranking Factors for Voice Search Results
SEMrush recently published a study designed to determine "what influences Google Assist to choose one answer over the rest of the results in SERPs." Here are the top four ranking factors the study identifies:
Aim for a SERP Feature – 70% of the time, Google Assist's voice search result came from a SERP feature, so keep this is mind as you structure your content.
Simplicity is Key– on average, the word count for a voice search result is 41 words. Focus on writing well-structured content that an average 15-year old could comprehend.
Keep it Quick – we've known for awhile now that page speed is an important ranking factor, but it's even more crucial for voice search results. According to the study, the results chosen by voice search had a quicker pagespeed than the average in SERP.
Build Up Backlinks – the study shows that well-linked pages, both internally and externally, are favored when it comes to voice search results.
Source:SEMrush Blog
Tips to Write Better Mobile Ads
Attention-Getting/Mobile Friendly Headline – Draw the searcher in, and let them know you have a mobile-friendly offer, product, or service. Ex: Find a location, shop a sale near you, stop in for a free quote, call for friendly assistance.
Main Features and/or Benefits in Descriptions – Keep your messaging short so that lines aren't truncated on the small smartphone screens. Ex: Less than Five Miles from you. We're open now.
Message Extensions – Allows the user to "text for more information" and then the advertiser-supplied message is automatically sent to the ad respondent, via text message or forwarded email.
Communicate Ease of Use – Include copy around "one-click payment" or utilize a sign-in system that allows customers to begin a transaction on their mobile device and complete it on a desktop device (ex. Amazon).
*Image provided by Search Engine Journal