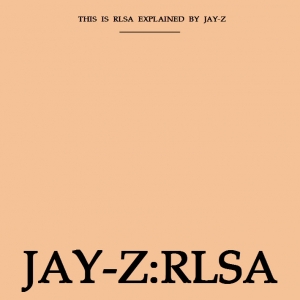 Jay-Z embodies the classic "rags-to-riches" storyline and proves that success is, truly, what you make of it.
Born into poverty and depravity in the Marcy House Projects of Brooklyn, Shawn Carter's unequal opportunity in life proved to be his greatest strength. Propelled by his desire to escape the corrupted environment of his youth, he transformed his existence and ultimately became a one-man global corporation and influential icon. Last May, his net worth exceeded $800 million. 
Jay's story can serve as inspiration for any number of situations, but today, we can learn a thing or two from the rap mogul when considering our search audiences and subsequent bidding strategies.
Remarketing Lists for Search Ads (RLSA) allow advertisers to systematically increase keyword bids should users meet certain behavior criteria. They can elevate your brand above even the fiercest competition with some ingenuity and leverage of targeting options.
Much like Jay, when the odds aren't in your favor, it's time to get creative and make a name for yourself.
Using Jay-Z's classic "Public Service Announcement" as a guide, we provide a template for developing your RLSA audiences and tiers of bidding.
Tier 3: +5%-20% Bid Adjustments
"Allow me to reintroduce myself/My name is HOV, H to the O-V"
A user's primary interaction with your brand may have had fleeting results.
It's very possible those individuals may not even remember your company's name, let alone the services or products you provide. As they continue to refine their searches, your name further escapes the consciousness of a prospective customer.
Thus, like Jay indicates, it's imperative to always remind any potential buyers of your business and services. Sometimes, you may even need to literally spell it out for them.
Achieving this can be done with a few introductory audiences, such as previous site visitors or those who have visited the site in the last day. With a bid adjustment range between 5-20%, the latter being the absolute maximum for this target, you can be sure to stay top-of-mind at any phase of the buyer's journey.
Suggested Audiences:
Previous Site Visitors
Visitors in Last One Day
Tier 2: +20-50% Bid Adjustments
"Fresh out the fryin' pan into the fire/I be the music biz number one supplier"
This is the segment of your purchasing funnel that is very much within your wheelhouse, and a well-crafted statement with captivating evidence can turn this target into sales. However, it's the targeting method that is imperative to its success.
Specifically, this tier includes those who have indicated buying signals that are beyond just information gathering. Thus, you should be front-and-center for their searches and truly act as that "number one supplier."
This demographic needs to associate your company's message with that of expertise and prowess, bolstered with messaging and unique offerings. Implementing a much higher adjustment can solidify that distinction in a customer's mind.
One unique way of crafting this is by using your top-of-funnel keywords as its own audience. While they may not be the greatest revenue or lead generators, high-traffic and broad keywords can be crafted into their own audience and overlaid on ad groups with a greater conversion chance.
Suggested Audiences:
Page Depth (e.g. viewing 3+ products)
Top-of Funnel Keywords (e.g. "jay z albums" versus "The Blueprint vinyl")
Tier 1: +50-100% Bid Adjustments
"I check cheddar like a food inspector"
Now, the fun part: the audiences most critical to your success as a business.
In this phase, the user's buying signals are so strong it could power all of Brooklyn for a day. You can't risk losing these individuals, so it's time for an all-out attack on the top of the search results page.
This tier is for users who have made some indication that a conversion or purchase is imminent, either by adding an item to a shopping cart or visiting your form page without converting.
Of the proverbial pie chart allocating your budget allotment, this should, by far, exceed any other audience in bid adjustment. In some instances, we even advocate for a bid increase as high as 100% as being the top result is suggested.
To be counting "cheddar" like Jay – or "revenue" if you prefer a more formal term, an exceptional conversion rate on these persons is attainable and critical to performance. 
Suggested Audiences:
Shopping Cart Abandoners
Repeat Customers/Previous Customers
Lead Gen Page Visits Without a Conversion