The COVID-19 pandemic has forced companies to adapt and change course quickly and Google is no different. In order to help businesses keep up with increased demand for online shopping, Google made an announcement early last week that businesses will now be able to show their products for free in the Google shopping tab. Before the change, businesses had to operate and bid in Google Ads to show product listings on the main SERP or shopping tab.
What Does the Update Look Like?
The most important part of this announcement is that the free offer is only in the shopping tab, not the main results page (for now). The main search results page will remain the same, with paid product listings the only ones shown. Similar to how organic search works on the main results page, relevant product listings will now show for free in the shopping tab with paid ads on the top and bottom.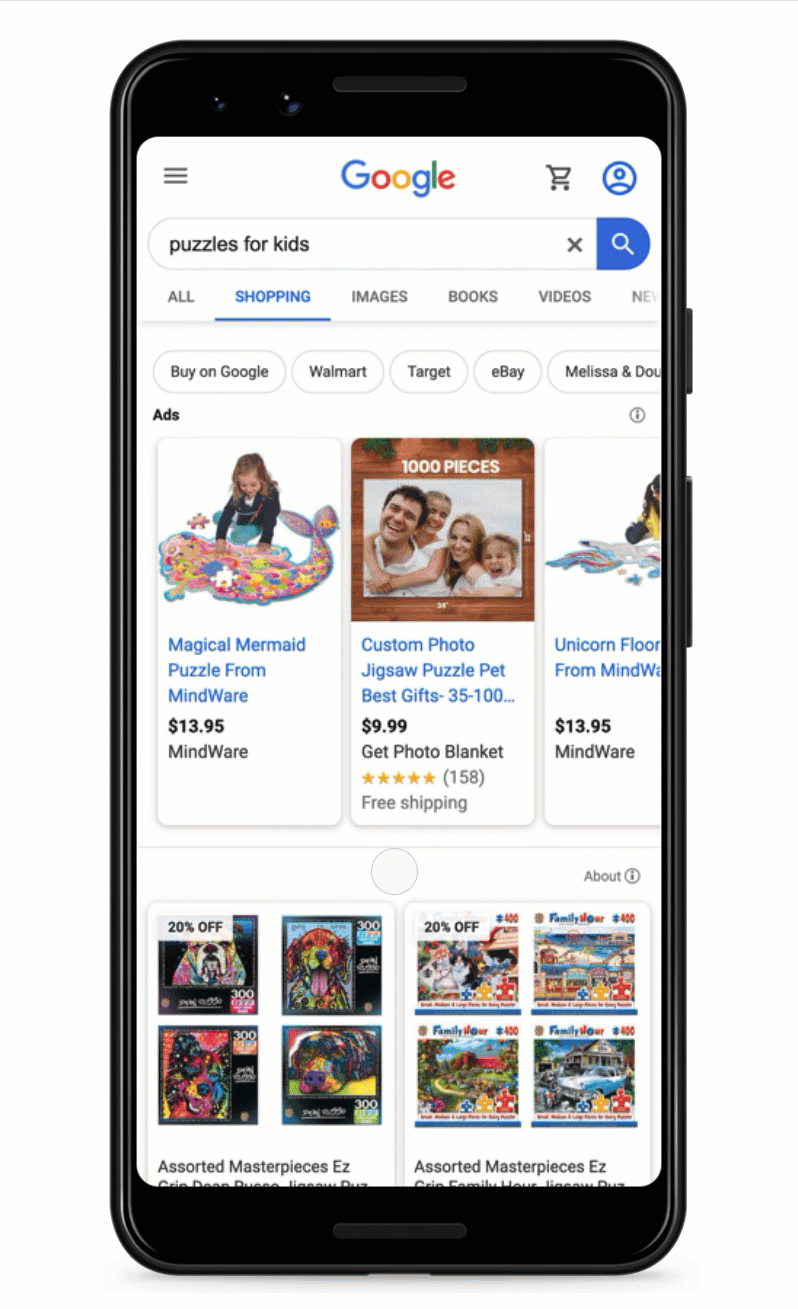 How To Get Started
Google announced that any businesses that participate in Google Ads and already have a feed in Google Merchant Center will automatically show product listings in the free section for relevant searches with no extra work required. We can confirm that we started seeing our clients show in the free section in the shopping tab without taking any extra steps in late April.
For businesses not currently running Google Ads, Google says that they will "continue working to streamline the onboarding process over the coming weeks and months". In other words, the only way to show in the free shopping section is to be running Google Ads.
Early Results with Free Google Shopping
The biggest question we had as an agency when we heard the news was "How will this affect our clients?" which was closely followed by "How many people even go to the shopping tab anyway?"
The answer to both questions for now: Not that much.
Early data is showing that 1.5%-5% of all shopping clicks are coming from free product listings. The good news for businesses is that those are free clicks and did not cost anything for visits to their website.
However, 95%-99% of users still reached the clients' website via paid ads which shows that relevance for paid product listings is not going away anytime too soon.
So, What's Next for Google Shopping?
It will be very interesting to see how Google allows non-Google Ads users to interact with the new Google shopping tab. We hope that it will be a very similar experience to the current Google Ads and Merchant Center shopping set up.
This is an interesting time for digital marketing because, for the first time, SEO comes into play for shopping where it never had been before. We are anticipating more focus on titles and descriptions for shopping placements to optimize for PPC and SEO – similar to regular search strategy. This should allow for our clients' listings to show high in paid rankings as well as the free organic listings.
It will also be interesting to see if Google makes a big push for shopping to take on Amazon during the COVID-19 Pandemic and beyond. Currently, the shopping tab doesn't get much traffic and mind share. However, Google could make a few tweaks to the search experience to really ramp up its shopping efforts and possibly make free shopping listings as big as free Google search listings.