---
Call Now
Clients We've Helped Grow: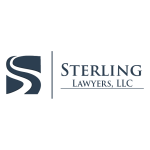 What Our Clients Have to Say
"We've improved in every industry-recognized metric since hiring them."
VP of Digital Strategy
Online Travel Agency
"Rocket Clicks is persistent and always ahead of the curve."
Owner
Multi-State Law Firm
"We value their results-driven mindset and the robust, detailed reports that match."
Marketing Manager
Financial Services Company
"Their accountability and expertise set them apart from similar vendors."
VP of Marketing & Communications
Behavioral Health Organization
"Rocket Clicks successfully increased awareness of our services among our targeted audience."
Marketing Manager
Healthcare Staffing Firm
"Their willingness to go the extra mile really sets them apart from anyone else in the field."
"We've seen an incredible turnaround in organic search, PPC inbound traffic, and leads."
VP of Marketing & Brand
Health & Self Care Company
"They take proactive steps to keep our projects on track and push us if necessary."
Loan Consultant
Mortgage Banking Company
"Rocket Clicks has helped us use our resources wisely and get high-value donations."
Marketing & Communications Manager
Homeownership Nonprofit
"As a result of our work with Rocket Clicks, we've seen a lift in all our online traffic and lead generation programs."
Global Marketing Manager
Financial Planning Software
"Rocket Clicks brought down our cost per acquisition by over 30%."
Digital Marketing Manager
Medical eCommerce Website
"I don't think that we'd be in business without Rocket Clicks."
"They stay up to date on all the changes in everything that goes on with Google and Bing."
Owner
Copper Product Retailer
"They really came alongside us as a team and are partners in our growth."
VP
Whale Watching Business
"The Rocket Clicks team was very communicative and well organized."
Director of Marketing
Talent Strategy Firm
"Rocket Clicks is worth the money for their SEO services."
Global Marketing Director
Organization Design Firm
"We definitely get a return on what we invest with Rocket Clicks."
President
Real Estate Brokerage Firm
"Their ability to adapt our program to analytical changes has been impressive."
President
Online Lighting Retailer
"The thing I am most impressed about Rocket Clicks is that they actually feel like an extension of our team."
"Their passion and knowledge set them apart from others as well as their ability to understand our vision."
Practice Manager
Medical Practice