As part of the masses of millennial digital marketers, it is easy to focus all of our efforts on optimizing for Google – and let's be real, Google unofficially rules the internet. Digital marketers and agencies strive to follow the official and unofficial best practices to boost SERP presence and local listings because Google dominates the market share of the search industry.
While there is no real problem with this method, especially from an organic perspective where a high-quality, well-built site should perform well on any search engine, it is easy to overlook the black sheep of the internet: Bing. But the truth of the matter is, there is a large segment of users you may be missing out on by ignoring or under-utilizing Bing and the tools it provides.
In August 2017, Bing released a network audience report that revealed there is an estimated 63 million searchers on Bing (including sister sites like Yahoo and AOL) that are not reached through Google. Nearly 40% of the Bing audience is between 35-54 years old and half of the audience has a household income of $100,000 or more. Simply stated, the Bing audience is, on average, a little bit older and tends to have more expendable income.
Bing Webmaster Tools and Bing Places for Business provide similar data and resources to Google Search Console and the Google My Business dashboard, but having both sets of data can help you get a fuller picture of the audience you are currently reaching and where you should focus your efforts if one is out performing the other.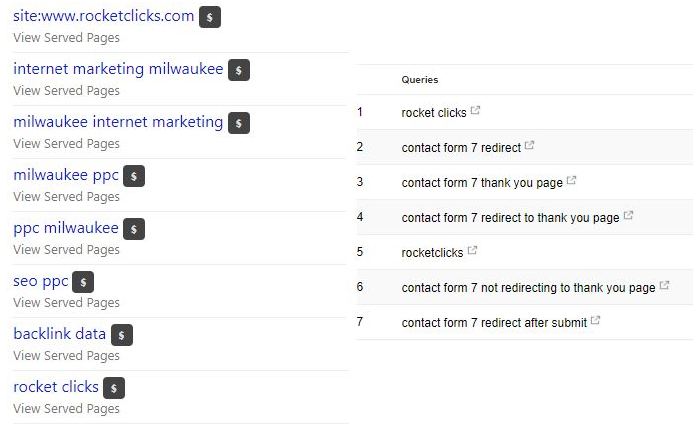 A side-by-side comparison of the search analytics for Rocket Clicks returns a wide range of queries with little overlap.
A nice local feature available on Bing Places that Google My Business does not currently provide  is "Listing Performance," which allows you to compare your listing with similar businesses in your zip code, city, state or county.
Adding Bing to your repertoire of marketing tools is easy to do, too. All you need to do is add a meta tag to the <head> section of your website. From there, you will be able to access the full line-up of Bing's webmaster tools to help you analyze the data Bing provides.
While the likelihood of Bing outranking Google as an authority in search is pretty low, Bing can provide a wealth of additional insights to help you refine your marketing strategy to target users you may have been missing in the past.