This Week's Industry News
Compiled by the Rocket Clicks Team
Top Stories
Podcast Results Now Included In Google Search
Users can search for and play podcasts directly in Google Search across Android, iOS, and desktop browsers. An initial search will yield a few recent episodes with a "more episodes" button at the bottom. Clicking the "more episodes" button will bring users to Google's Podcasts interface. The Podcasts interface includes a description of the podcast, as well as a list of all of the available episodes. Users can listen to the episodes directly from this interface.
Podcasts can be searched by title, but users can also find podcasts by searching for parts of the audio because Google transcribes them. Podcast structured data can be used to help Google find and understand podcasts. The structured data can include individual episode descriptions and an embedded player for each. Use Podcast markup to get the most visibility for your podcasts.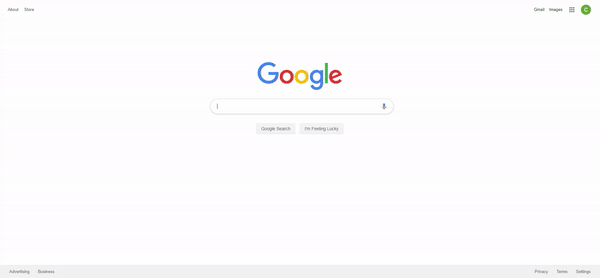 Sources: Search Engine Land
Google's New Bumper Machine
Google has launched a Bumper Machine tool to help video advertisers create six-second bumper ads from existing video ads that run 90-seconds or less. Powered by machine learning, the tool will identify well-structured moments in a longer video, and convert those moments into multiple six-second video ads. The process takes only a matter of minutes, and video advertisers can adjust the creative before saving the new bumper ads. For advertisers with limited resources, the Bumper Machine will save time and effort by taking their longer video assets and delivering multiple bumper ads. The Bumper Machine technology identifies elements such as a brand logo, human faces, motion or contrast to automatically produce the short ads.
Source: Marketing Land
Google Launches New Google Trips
Google officially launched Google Trips, which is a centralized interface for users to find information on hotels, flights, and more for all of their trips, travels and vacations. Available at google.com/travel, the new interface provides users with information on weather, things to do, and places to eat for their next travel destination.
Google Trips allows users to edit their trip timeline, and users will soon be able to manually edit new reservations. If users are signed into their Google account, they'll have access to recent searches, saved places and flights their tracking. Future updates will include viewed 'things to do', as well as saved or viewed hotels. When traveling, Google Trips will point out neighborhoods to visit and include information of what each one is known for.
Source: Search Engine Roundtable
Google Marketing Live 2019 Takeaways
Google Discover – now offers brands ad placements that are swipeable, carousel-style images. Marketers can place the ads on Google Discover, the YouTube home feed and the Gmail promotions tab.
Increased Control over KPIs – you can now choose what kinds of conversions (sales, lead-gen, email signups, webinar registrations, etc.) you want as your key performance indicator (KPI) at the campaign level. You can also adjust conversion values based on the audiences you want to target
More On-The-Go Ad Tools – the Google Ads app now allows you to build responsive search ads.
Real-Time Data – the Google Ads mobile app will now send notifications that alert you of a campaign's performance as well as when better ad opportunities may be available.
Showcase Shopping Ads – now available for image search results, the discover search results and YouTube.
Source: Marketing Land
Analysis:
Top 3 SEO Factors, According to Google
Google launched the first episode of its new series SEO Myth Busters by exploring the top 3 SEO factors to focus on:
Relevant Content: Content should serve a purpose for the user by providing them with something they need and/or want. Useful, quality content will explain where you are, what you do, and how you can help the reader with what they're trying to accomplish. Always keep the user experience in mind, and consider upgrading content with features such as comparison tools to add more value. Most importantly, understand your audience. Be familiar with the terms they're using to talk about your products or services and use them within your content.
Accurate Metadata: After you've created relevant, useful content, it's important to focus on the accuracy and consistency of your metadata. Meta descriptions should provide a solid summary of the page's content with the understanding that it may affect a user's decision to click on the page after reading it in the search results. Title tags are also an important SEO factor and should be specific to the page it's serving. Avoid using the same title for multiple pages as this could have a negative effect.
Solid Performance: Page speed and other performance factors such as working internal links and easy-to-use tools are essential for solid SEO. Having a high performing site ultimately helps the user – they can find the page they need, it loads quickly, and they can use it with ease – so in the end everyone's happy.
Source: Search Engine Journal
3 Ad Copy Mistakes Keeping You From Paid Search Success
Keyword Stuffing – while in theory, it's best to have as many keywords in your ad as possible, users have been trained to filter out keyword-stuff ads as irrelevant after years of being betrayed by spammy search results. If your ad copy looks generic, overly corporate or sales-heavy, your potential customers may skim past your ad without even realizing it—their brains will simply filter it out before they even have a chance to read it.
Focusing on the Wrong Problem – If you want people to click on your paid search ads, you need to focus on the problem, pain point or need that triggered their search. As a general rule, most companies assume that their target audience shares their goals, needs and values. If the business puts a high priority on a certain selling point or feature, they believe that their customers care about that selling point or feature, too. However, most people couldn't care less about that big internal push your business just did to release a new feature. They care about whether or not you can solve their problem. If your advertising isn't focused on them and their needs, they'll never click on your ad.
Neglecting Ad Extensions – While ad extensions might not always be a part of your ad, when they do show up, they matter. Google reports that adding a new ad extension typically increases click-through rates by 10-15%, so they're well worth investing some time into. They're a great way to maximize the potential and scope of your ad copy, especially when it comes to callout extensions, sitelinks and structured snippets.